Gucci Mane ft. Fabolous & 8 Ball - "Don't Make Sense" [LISTEN]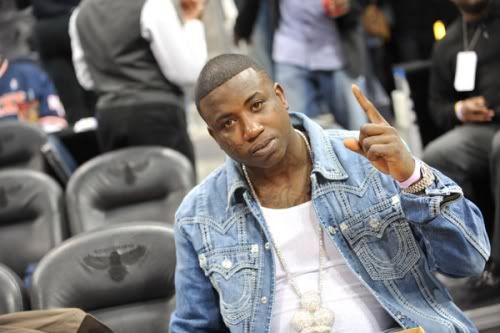 I'll give five dollars to anybody that can discern what the hell Gucci Mane says in his first couple of bars, because it really "don't make sense." Fabolous and 8 ball were a little better. This will be on Gucci's new mixtape entitled I'm Up.  Listen up after the jump. 
MORE ON HIP-HOP WIRED!
• D'Angelo Tells GQ Mag That J Dilla Inspired Him To Clean Up His Act [PHOTOS]
• Drake Tour & Afterparty Pics With French Montana, Meek Mill, 2 Chainz & More [PHOTOS]
• 10 Rappers In The 40 & Over Club That Still Got The Glow
• Bout to Blow: 7 Hip-Hop Labels Accused Of Being Fronts For Illegal Drug Operations
• 6 Rappers Who Lied About Retiring From The Game
• Mercy: 10 Hip-Hop Artists Who Chose To Die Another Day
• 10 Dope Rap Acts Who Could Not Top Their Freshman Albums
• The Awkward Moments Between Jay-Z And Freeway At The Made In America Press Conference [PHOTOS]